The dream of living in luxurious country estates and castles to luxurious beach houses is the wish of every traveler, but luxury travel does not have to be very expensive. You just need proper research, some planning, and a little flexibility to achieve this.
We have collected some of the most incredible deals and special offers on some of the most luxurious vacation rentals and mansions you can stay in the United States.
If you can gather some friends and family to join you, there may not be any more affordable way to enjoy a truly luxurious vacation at the mansions mentioned below.
Bella Vista Estate, Steamboat Springs, Colorado
You can call it Rocky Mountain High Life. Located just minutes from downtown Steamboat, Bellavista Manor is a 7-acre rental house with panoramic mountain views. The luxury estate consists of three different houses with a total of 12 bedrooms, 10 bathrooms, and 2.5 bathrooms.
There are four fireplaces, a large room, a heated swimming pool, a tennis court, a games room and a pool table. The chauffeur service can be used for trips to downtown Steamboat. The entire palace starts at $2,940 per night, can accommodate 28 people, and the average cost per person is $105.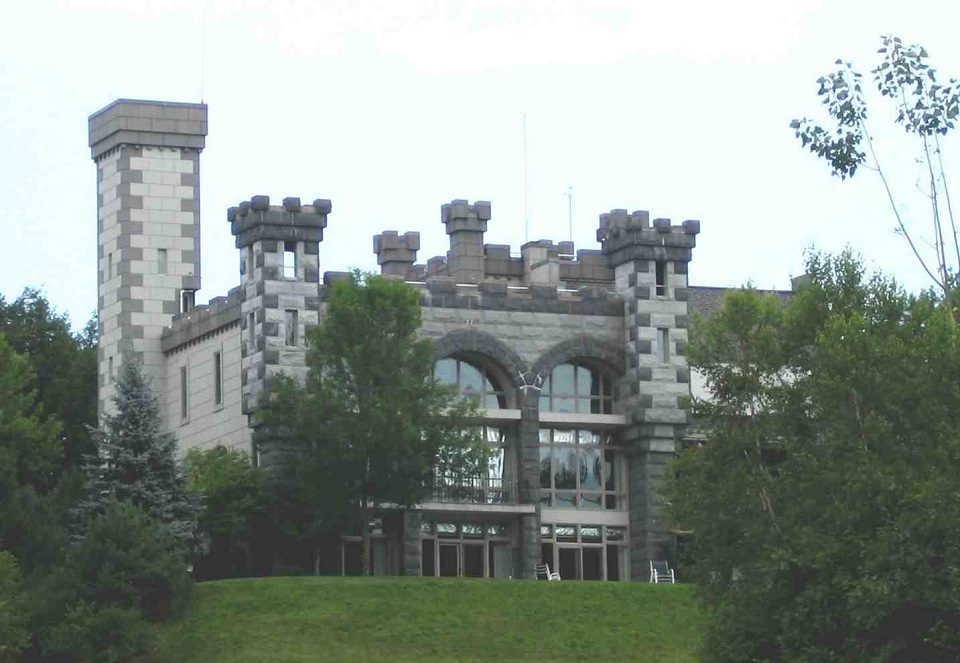 Gothic Castle on a Hill, Rindge, New Hampshire
This 11,000-square-foot castle can accommodate up to 22 people to rent in their own 500-acre private kingdom at very reasonable prices. The castle has a hidden passage to the roof tower, and guests can relax in the basement bar and games room, take a boat on the private lake, or snuggle by the campfire on a cold night.
Guests do not need to leave the hotel to enjoy miles of trails and even a Frisbee golf course. There are eight bedrooms and five bathrooms. The entire castle starts at $1,600 per night and can accommodate 22 people at an average cost of $73 per person.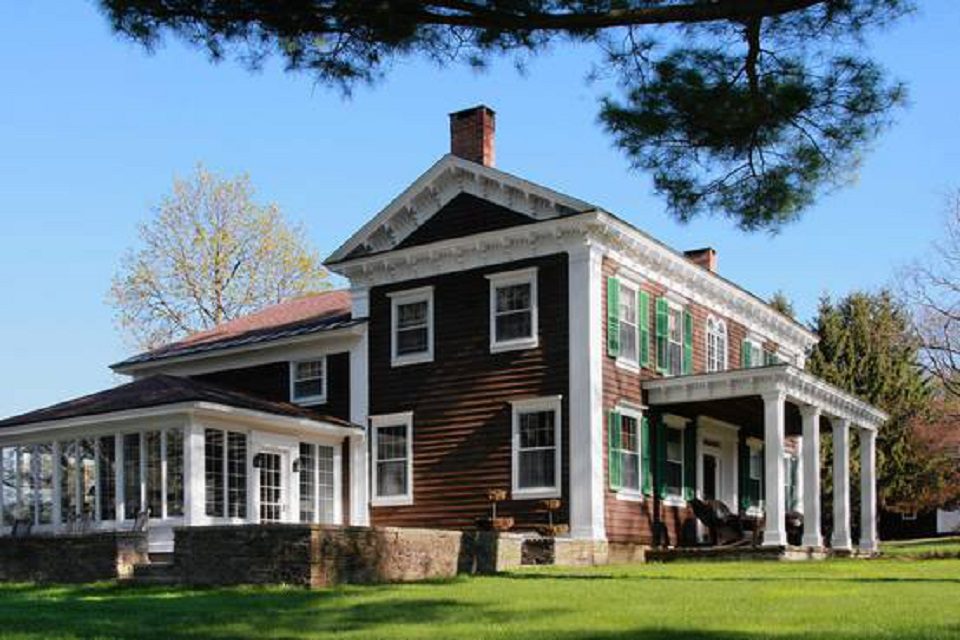 Hudson River House, Catskill, New York
The Hudson River Residence has magnificent views and ample space. The master suite on your top floor has a "Widow Peak" loft with 360-degree panoramic views. In the warmer months, guests can swim in the mansion's seasonal heated swimming pool. Other facilities include a games room, dining and living room, music room and tennis court.
The 10,000 square foot rental has 11 bedrooms, 7 bathrooms, and one and a half bathrooms. The entire house starts at $ 2,200 per night, sleeps 24, and the average cost per person is $ 92.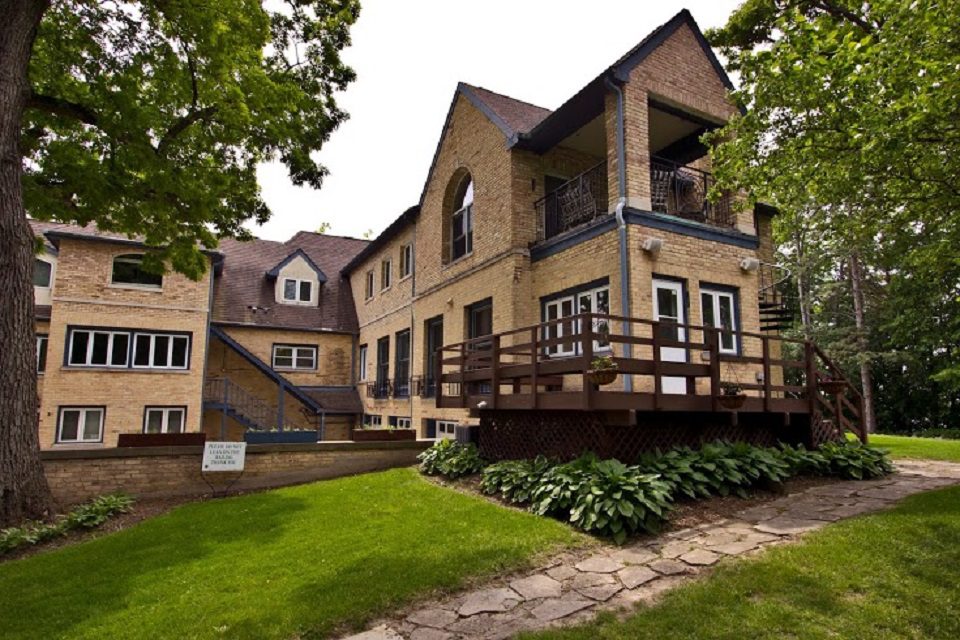 Tir Na Nog, Lake Villa, Illinois
Tir Na Nog is a private estate with its own 9-hole course, an ideal place for golf fans to book. For non-golf lovers, there are many other things to enjoy, such as deep lake fishing, swimming, basketball, tennis, and bowling. The property is only an hour's drive from Chicago O'Hare International Airport and covers an area of ​​80 acres.
It has 10 bedrooms and 9 bathrooms, two kitchens and a fitness center. The whole lake villa rent starts at $2,450 per night, can accommodate 24 people, and the average cost per person is $102.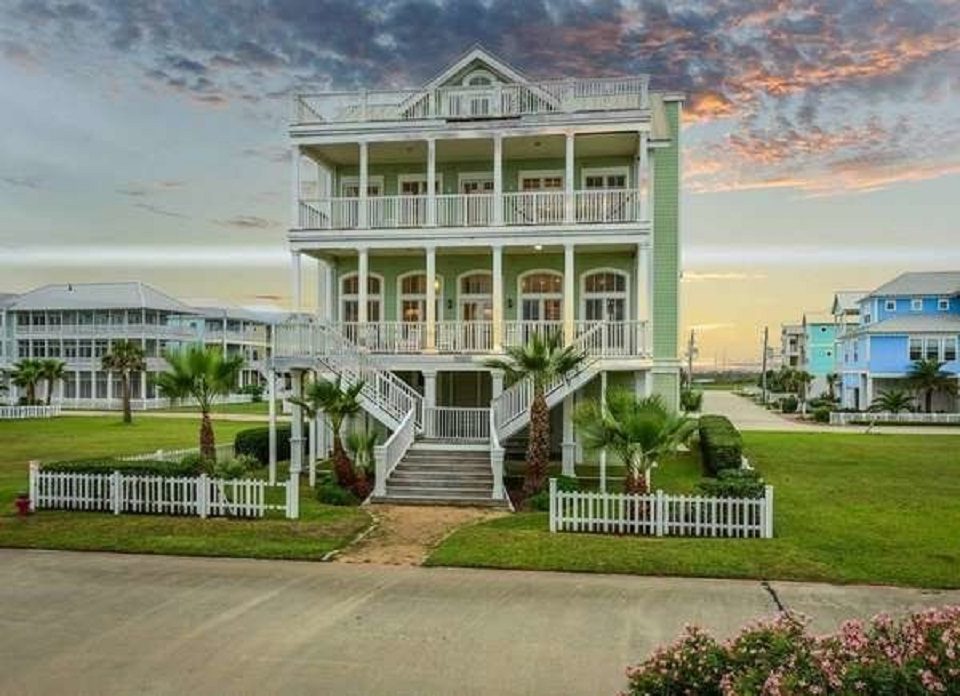 Lush Lookout in Galveston, Texas
Your friends and family will be desirous when you post photographs of your visit at this beachfront-style resort close to Galveston Bay.
In addition to the vivid paint colors and lush grounds, the appearance of this 4-story, 5-bedroom building draws guests in with its spacious windows, spacious decks, exquisite furnishings and floors, and the convenience of beach access through a walkway.
You can pour yourself a refreshing drink and then head to one of the two private balconies to enjoy the expansive views of the beach and relieve the stress of life. The house starts at USD 450 per night, sleeps 10, and costs USD 45 per person.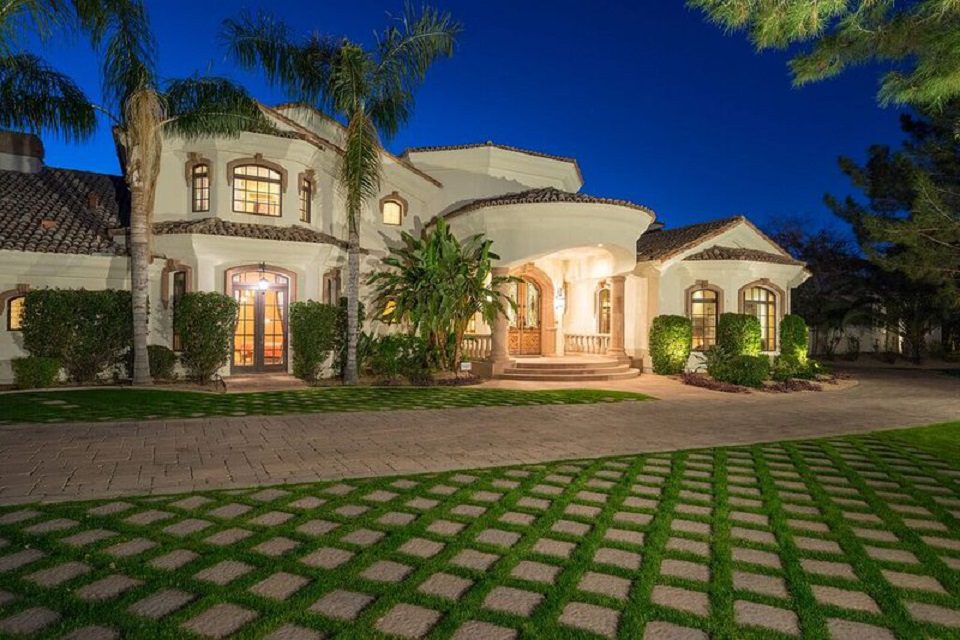 The Manor in Paradise Valley, Arizona
This 6-bedroom, 11,000-square-foot mansion in Paradise Valley, Arizona provides all the entertainment. Who needs the lively nightclubs of nearby Old Scottsdale?
In this spacious property, you and your friends or family members can have fun, dine in the multiple dining areas available over there, play friendly games of billiards or shuffleboard in the game room, relax in the jacuzzi or by the huge swimming pool, or watch your favorite TV series on one of the two outdoor TVs.
The price for this Full Lake Villas starts at $3,500 per night, can accommodate 15 people, and the average cost per person is $233.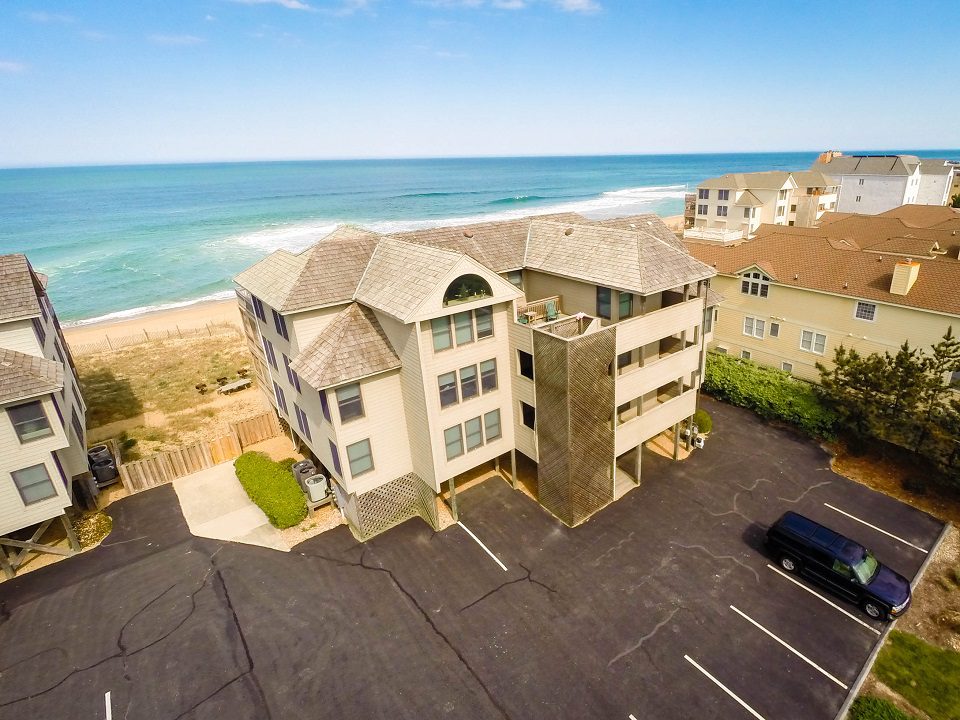 Outer Banks, North Carolina
This 8,200 square foot beach house in Kill Devil Hills, North Carolina will provide guests with plenty of space at a very affordable price. The house has 12 bedrooms, 12 bathrooms, and 3.5 bathrooms, it also has its own pool billiard room and a Home Theater with a capacity for 14 people.
Close to the Wright Brothers Memorial and many other attractions, it offers plenty of fun by the sea and has a cabana with a full bath. The entire palace starts at $1,040 per night, accommodates 32 people, and the average cost per person is $33.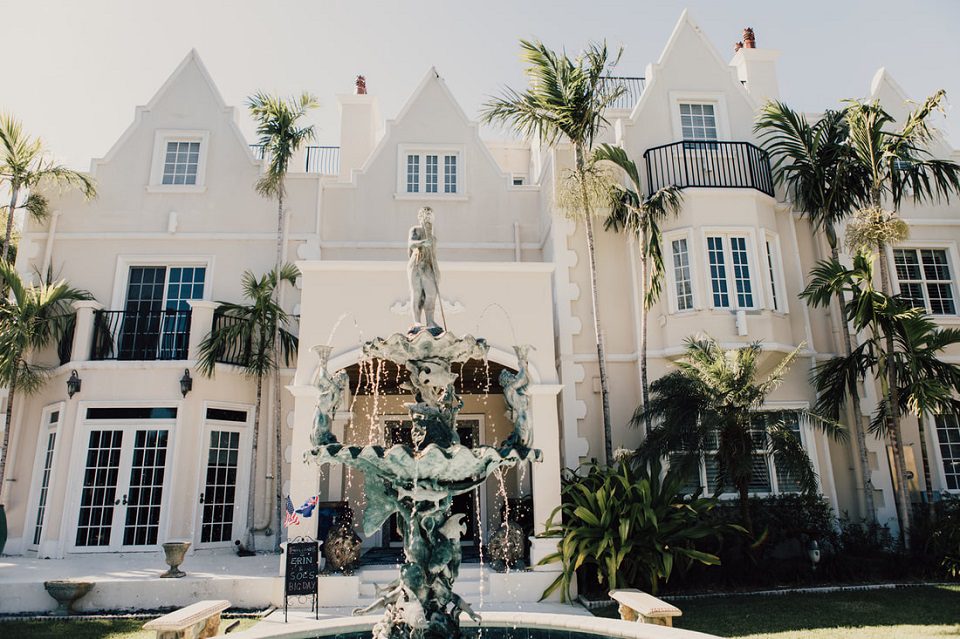 Castle on the Middle River, Fort Lauderdale, Florida
A beach house like this is rare. This 10,000-square-foot riverside castle is located about 30 miles north of Miami and has a 1,400-square-foot marina, eight bedrooms, and 10 bathrooms. Guests can relax in their home's pool and hot tub. Inside are luxurious facilities such as a 12-meter bar and an incredible 10-meter high ceiling.
Hobbyist chefs will enjoy the in-house gourmet kitchen, where there are several hobs, perfect for cooking the catch of the day. There is no shortage of restaurants nearby. Stay in this place for at least four nights. The entire palace starts at $3,125 per night, sleeps 20 people, and costs $156 per person.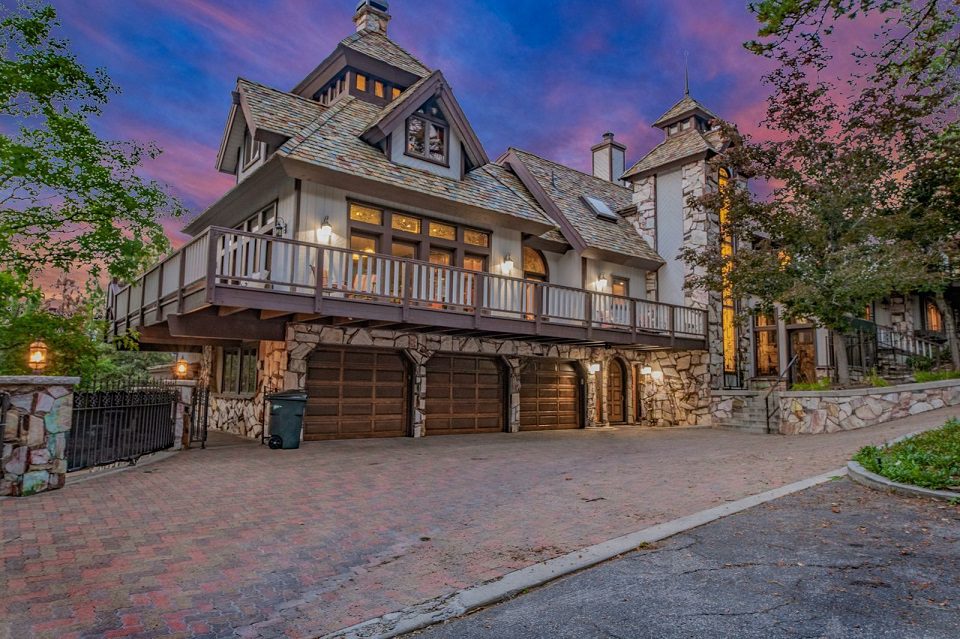 Edgewood Mansion, Big Bear Lake, California
Edgewood Mansion is located in California's scenic San Bernardino Mountains, about 100 miles east of Los Angeles, with 15,500 square feet of modern luxury. Edgewood is a magnificent home surrounded by natural beauty, perfect for large family gatherings or a bubble party with you.
Minimum stay of two nights, but this may be the minimum length of stay for anyone who wants to stay in this building with a gym, sauna, wine cellar, private balcony in each room, fireplace, etc. The price for this entire mansion starts at $1910 per night, can accommodate 24 people, and the average cost per person is $80.
Read also: 8 Iconic American Locations You Can Visit for Free

(Visited 4 times, 1 visits today)