Yes, you can travel and still save some money! You don't have to sacrifice anything. The secret we discovered to save money is by traveling in the least expensive times. The trick is to understand the state's peak season to visit—and avoid traveling during that time.
Vacation in any part of the world is all about, relaxing, exploring, and possibly enjoying good weather and food. But what we all want to avoid is spending half the time waiting in lines or paying a million dollars for a hotel room. Plan your next vacation to the following American cities at the best time of the year to save money.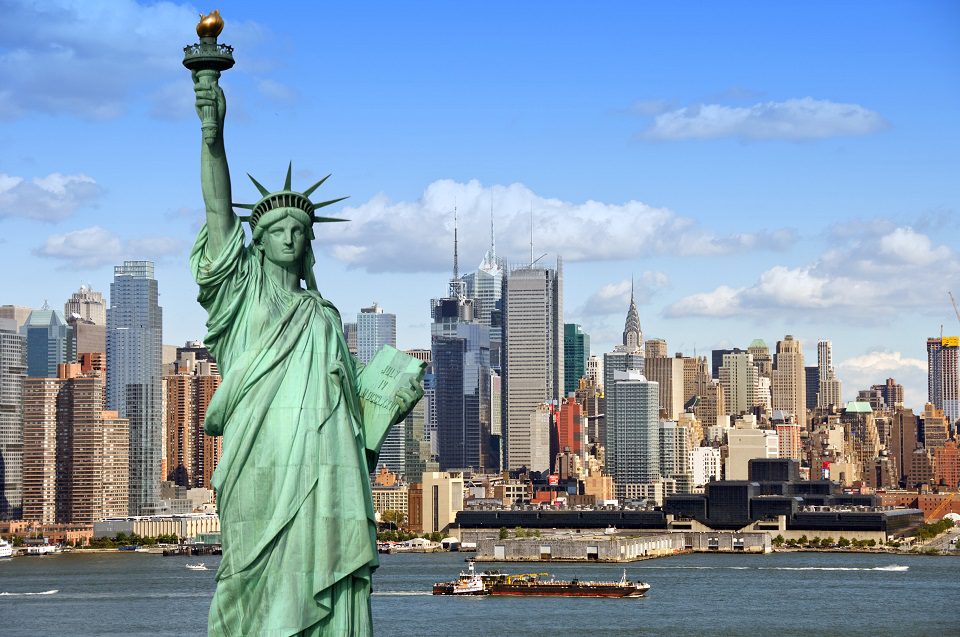 New York City
New York City has been titled as one of the world's 10 high-priced cities to live in. New York travel prices can be sharp, particularly during peak travel times of the year. Nonetheless, a trip to NYC really doesn't have to halt your bank account. To design a budget trip to New York City, think about visiting in the winter.
January and February are the most affordable and inexpensive times of the year to visit New York. Since these are the coldest months of the year so the prices of flights and hotels drop drastically.
During these winter months, it gets dark by 5 PM. As a tourist, you don't get to enjoy much sunshine and there are high odds of snow, freezing rain, and wind.
But, New York City in the winter is a mystic place. Between ice-skating, hot chocolate, and holiday decorations, it's an enthralling time of the year to visit and the best thing is to save some major bucks by traveling in the off-season.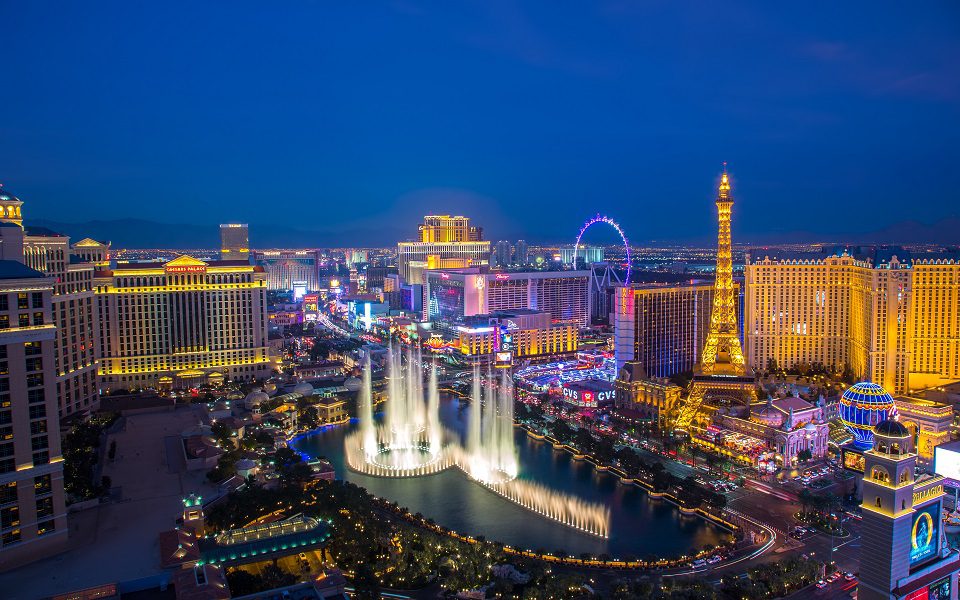 Las Vegas
What happens in Vegas, stays in Vegas! The Las Vegas experience is all about bright lights, casinos, and numerous places to shop. One of the most visited and celebrated destinations in the United States is Las Vegas. The city is great fun for any sort of party; be it bachelor(ette) party, trade convention, or just gambling, food, shows, and party get-togethers – crowds gather all year round for 24/7 entrance to the fun.
If you would not like to say goodbye to your savings on just one trip to Las Vegas, then it is wise to consider planning a trip during the month of January. Temperatures during the month can drop to as low as 34 degrees Fahrenheit and reach a high of only 58 degrees.
Even though summertime might appear like a leading time to go to a thrilling city like Las Vegas, but there are numerous fun activities that can be planned in the month of January in Las Vegas.
Such as going to basketball or hockey games, seeing a magical show, or checking out a concert, purchasing tickets to see Titanic: The Artifact Exhibition, where you can also take an audio tour.
Chicago
One of America's top tourist destinations for world-class museums, internationally influenced cuisine, and luxury shops galore, Chicago charms millions of tourists each year. January and February are considered the most affordable time of the year to plan a holiday trip to Chicago. It is the best time for getting good deals on flights, luxury hotel rooms, food, and entertainment.
Keeping in mind, Chicago winters are extremely cold, averaging 21.2°F in January, and often snowy.
There are some great winter events in Chicago; Meet the Animals – stay away from the cold while in the Shedd Aquarium. It's challenging to get in without long lines in the summer.
ZooLights– a long-standing custom in Chicago, the Lincoln Park Zoo lights up the night with its animal-themed lightings. St. Patrick's Day Parade & Festivities (St. Patrick's Day) – Chicago's much loved holidays, a time when everyone comes together to rejoice in their Irish legacy.
They also eminently color the Chicago River green, good photography for your Instagram posts and stories can be promised if nothing else!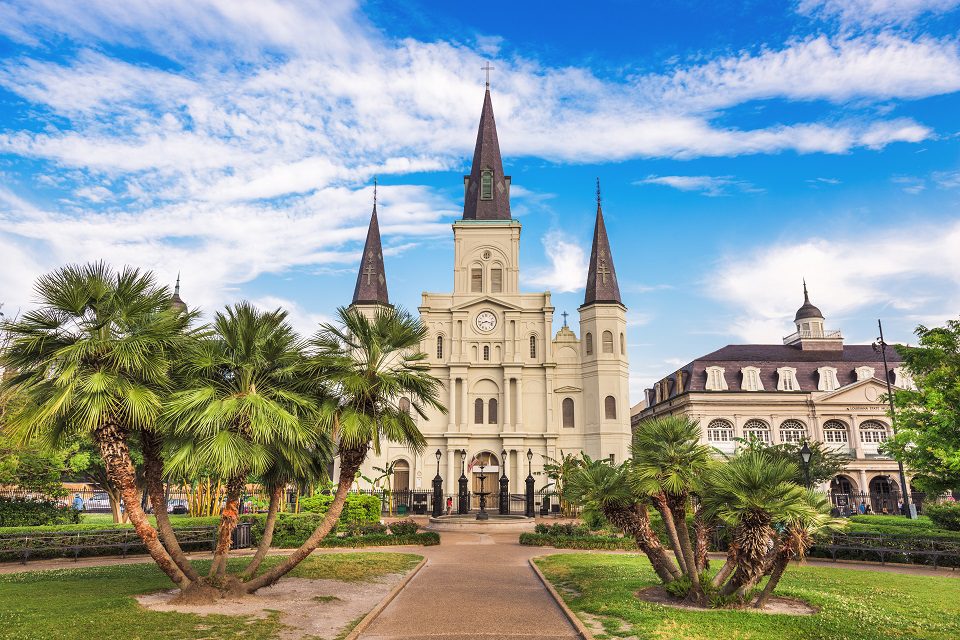 New Orleans
New Orleans offers tourists the most extensive blend of African and French cultures complemented by lively music scenes and foodie spots, from Voodoo tours to Jazz festivals it is a city that will stir up all your senses. A Summer trip, in the month of July, August or September will be the easiest on the wallet, if summer heat is not a problem.
With temperatures of an average high of 95 and a low of 75 degrees, there are numerous ways to enjoy your summer trip. In order to beat the heat, you can also plan your trip by targeting the indoor activities during the daytime itinerary, and attempting outdoors in the late evening, once it gets cooler.
Summer activities involve more fun of festivals, from days-long festivals like the New Orleans Wine & Food Experience to one-day-only fests like the Creole Tomato Festival, there's a non-stop, wide series of must-attend fiestas spread all through the summer.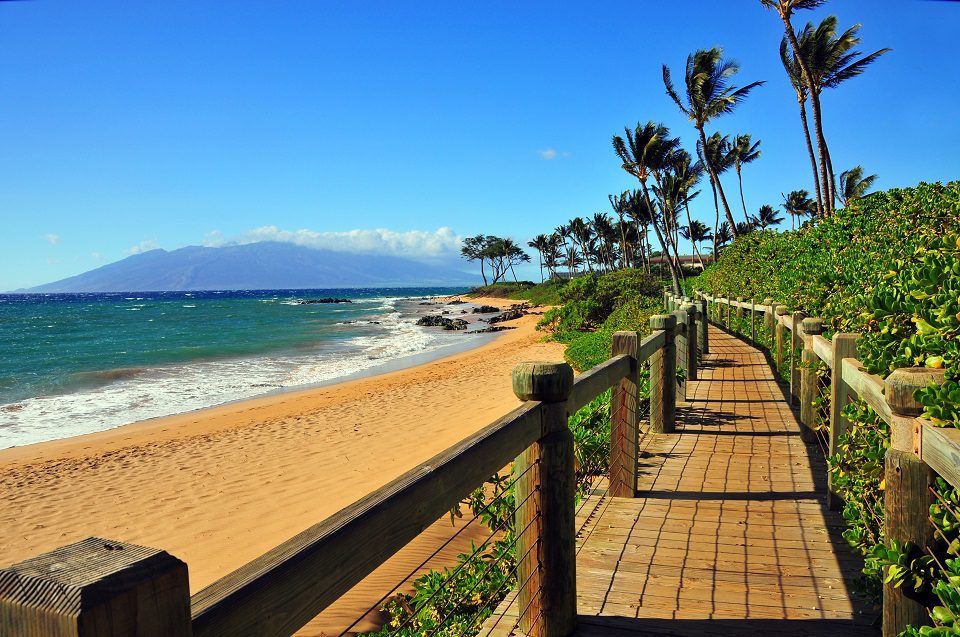 Maui
The island of Maui holds an exceptional place in our collective mindfulness as one of the most tranquil and peaceful destinations in the world. The island has established a strong standing for being the go-to place for tropical frameworks, flawless blue waters, and immaculate beaches.
If you're looking to save some bucks and also have a good time at Maui, then the best time to plan the trip is during the low season. Maui low seasons include the first two weeks of January following the holidays, springtime from May to mid-June, and fall months from September through November.
You can enjoy better deals on air travel, hotels, rental cars, and Maui vacation packages. Furthermore, the weather is enjoyable and steady and the island is less jam-packed.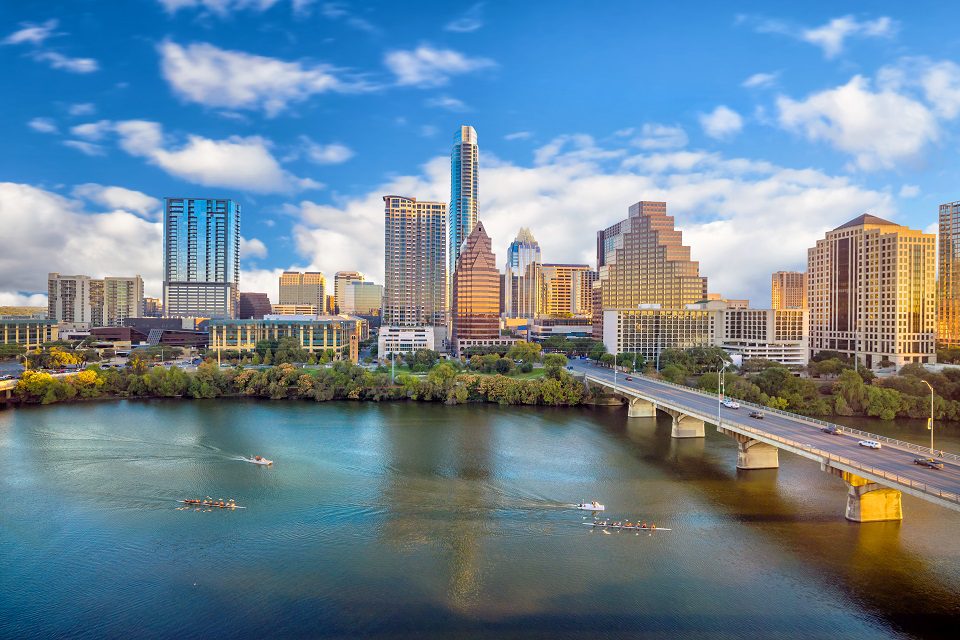 Austin
Austin is known as the "Live Music Capital of the World", the city is referred to as the vibrant music scene pointing out the number of live music venues per capita surpasses any other city in the nation.
Austin has become a highly hunt destination for a multiplicity of talented performers, creatives, residents, and tourists, making it the place people assemble to experience an exceptional art, music, and literature, a buzz-worthy foodie scene, outdoor reconstruction, and, of course, live music that sings to your soul.
The low Season – the months of July and August are the peak of summer in Austin. The boiling temperatures may keep many vacationers away, but to go easy on your pocket and to take advantage of a significant drop in hotel prices and less jam-packed places then this is the most affordable time of the year to visit Austin.
The temperature can be averaging 95°F, and some days it can get as hot as 100.4°F or even higher.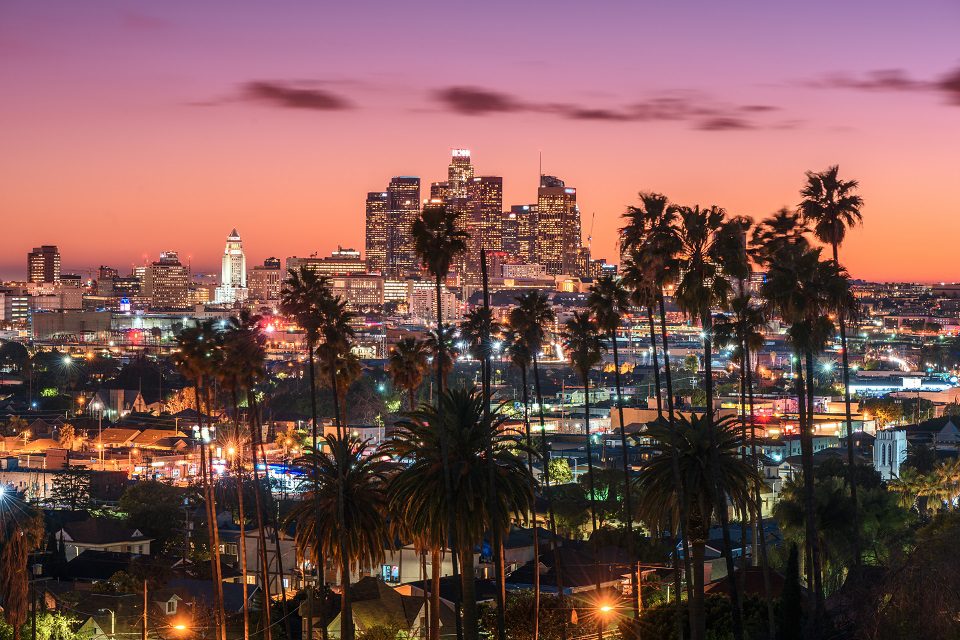 Los Angeles
The "City of Angels" grasps many merits. L.A. is the showbiz capital of the world, a traditional mecca offering more than 100 world-class museums and a utopia of sublime weather. It is a city that offers many faces and unique neighborhoods, each presenting something exhilarating.
The city of angels has so much going on that plenty of time is much needed to explore around the city.
If you're after charm, buzz, and enthusiasm, Los Angeles is the place for you. To keep the trip to Los Angeles reasonable and affordable, consider visiting during the offseason, which is from March to May. The weather conditions in LA are almost always perfect, and even if it dips below 70 degrees, there are sufficient choices for indoor activities.
Some of the activities are Los Angeles' cultural offerings, from world-class museums like the Getty Center and Los Angeles County Museum of Art to literati bashes like the Festival of Books.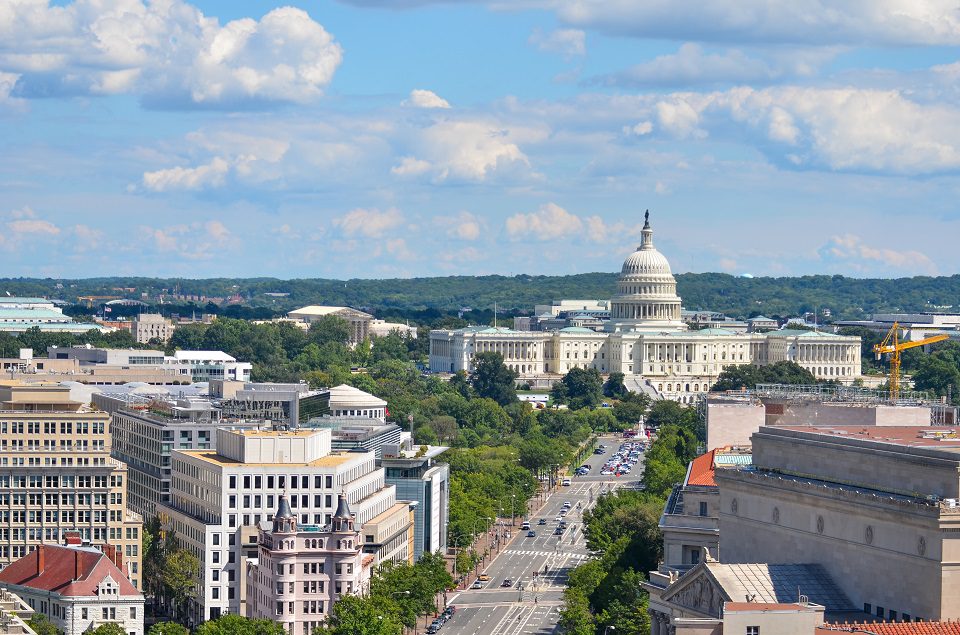 Washington DC
From being America's capital city to being one of the world's most famous cities for monuments and memorials – Washington DC may make tourists feel like they are stepping through the pages of history. From concerts and folk events to American history and free attractions are all the best things to do in DC.
Let's face it, traveling is not cheap. From airfare to lodgings to feasting, things add up rapidly when on vacation. That's why many of us like to plan trips with our wallets in mind. So, as a substitute for touching down during the busy spring, the most economical time to visit Washington, D.C. is during the winter season.
No doubt the temperatures will be frigid – the highs from December to February only reach into the 40s, while lows drop to the 20s. But, the best part is that during the winter, one can gather good deals at places desperate to fill their tables, galleries, and rooms.
And avoid jam-packed roads and make an easy way through crowds to see the Lincoln Memorial up close.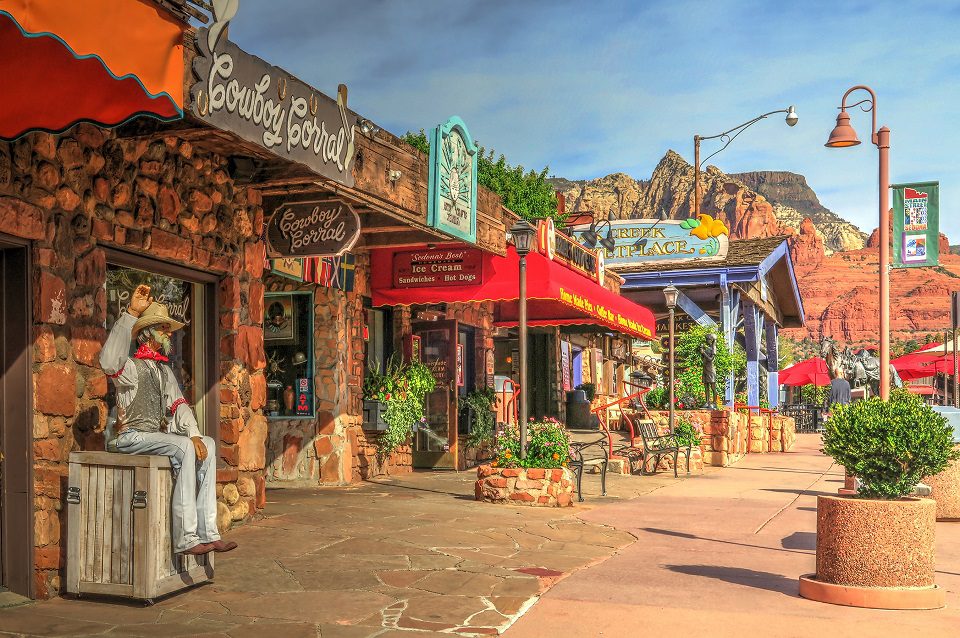 Sedona
Tactically located at the mouth of great oak creek valley, Sedona is a unique place. Situated in Arizona's high desert under the gigantic southwestern border of the vast Colorado Plateau, the city of Sedona is set apart with four mild seasons marked by abundant sunshine and fresh air.
During the winter months, i.e. January and February, the crowds are fewer, the hotel rates are lower and the diversity of activities is at its peak. This is when the stunning Red Rocks are often snow-capped, and the sunny blue skies and crisp weather are perfect for daytime hiking. Winter in Sedona means fun events, cozy evening fires, and romantic dinner dates.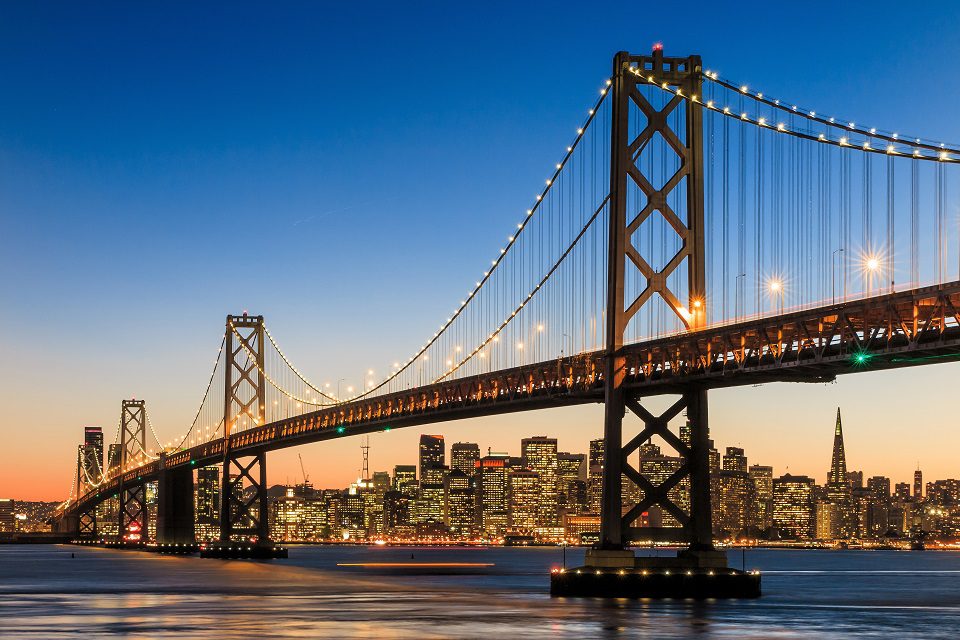 San Francisco
San Francisco, the thirteenth largest city in the United States is well-known for its Golden Gate Bridge, steep streets, and Alcatraz. Also home to some pretty thought-provoking historical facts. San Francisco is one of California's main cities and perhaps one of the most stunning in the world. It lies halfway up the Pacific coast.
The most inexpensive time in the year to visit San Francisco is post-New Year. The demand to travel is a lot slower, during this time. The Thanksgiving, Christmas, and New Years' holidays are over, and therefore, people are back to their hometowns.
The best prices are offered in the winter season, but also there are high chances of rain (you may need an umbrella) and cold temperatures.
Conclusion
There comes a point in life where we all need a break and a vacation. But defining precisely where to go—and when to plan the visit—necessitates a little homework on your part, predominantly if you're looking to save some bucks. For those of you getting ready to stratagem an approaching getaway, it's never too early to start bearing in mind your preferences.
The United States might be home to the most luxurious cities in the world, but that doesn't mean you can't travel around the country on a budget. Almost every travel destination has an off-season, and it's during the off-season that we can avoid crowds especially now since it's the Covid-19 and additionally a good way to go easy on the finances.
Planning a trip? Here Are the Greatest Cities in America That You Can Visit on a Budget!
(Visited 28 times, 1 visits today)