Having the essential utensils and cooking tools in your kitchen cabinet will make your life easier. Although manufacturers are always offering trendy and sleek kitchen gadgets, that doesn't mean you need to purchase all of them.
All you need is the essential kitchen utensils and cookware to cook delicious meals while keeping your kitchen clean. If you want to buy kitchen tools, make sure that those products are worth an investment.
We have come up with the following kitchen utensils and cookware that will help you in the kitchen every day. So, let's get started!
A chef's best buddy is a good knife. It is one of those kitchen items that you will be glad you spent money on. Carbon-plated stainless steel will keep its sharpness for years. However, you'll need to go to the right store to find the perfect fit.
Go for a knife that is easy and comfortable to use and comes with a wooden handle. When holding it, it should feel balanced, easy to handle, and not too heavy. But be sure that it's not flimsy either. And be careful because you may slip it at times. Also, get a serrated knife and a paring knife for cutting smaller and bigger things with ease.
Another essential kitchen item is a silicone spatula. This kitchen item is a savior, whether you want to swirl topping on a cake or fold egg whites into the cake batter. Not only that, it is great for removing food from skillets. Its slots allow excess fat and grease to fall while removing them.
If your spatula is made of rubber rather than silicone, it may melt when exposed to intense heat. Also, get a separate spatula if you cook many garlicky dishes. This is an excellent kitchen item for many reasons, and it lasts for a longer time with you.
A simple set of metal tongs may be purchased for a few dollars and will last a lifetime. I'm continually developing new ways to use mine, from rotating chicken fillets in the skillet to checking on my bake. (Perceive them as extra fingers on your fingers.) They're also ideal to be used for serving noodles or fried items during a family dinner.
With the use of tongs, there is a lesser risk of damaging the meat. The best tongs have silicone ends as it becomes heat resistant and won't damage your skillets. You can also use tongs for salad serving.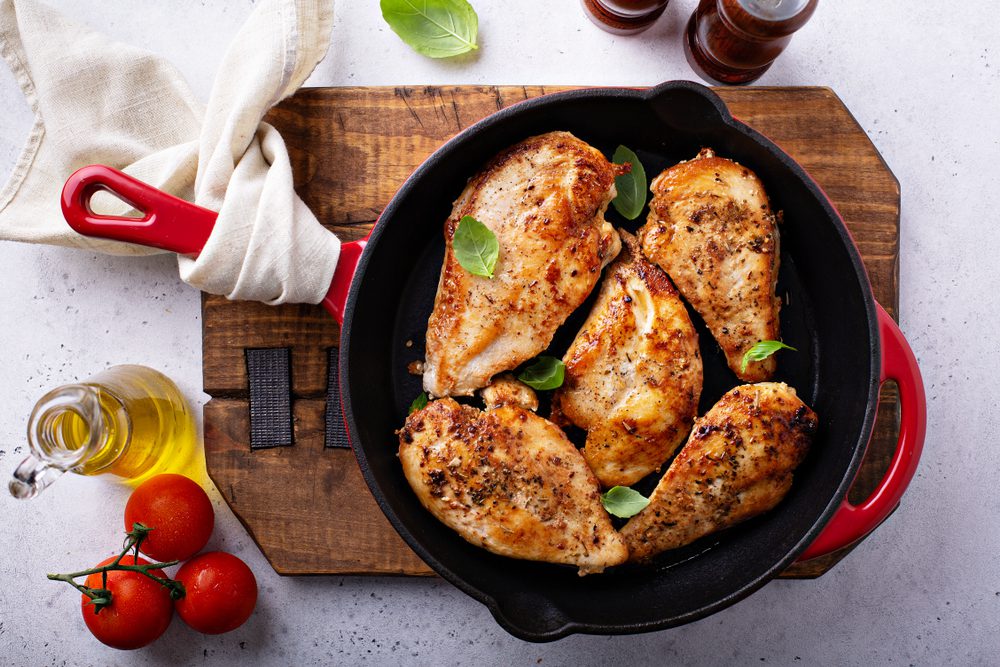 Cast iron pans have heavy, thick bottoms with sides that can uniformly maintain heat for an extended time. These pans provide lovely sear to scallops and steaks.
Use them to make cornbread or cobblers because they go straight into the oven (and all these other delights). They have a rustic appeal that may be used from the stove to the table.
Lastly, they're practically unbreakable. If you learn how to care for this kind of skillet properly, it will last a lifetime. All in all, it is another must-have for having a smooth experience in your kitchen every day.
Another kitchen must-have on our list is the Dutch oven. If you're cooking for a small group, a 5 quart will suffice, but if you're feeding a lot, a 7 quart will do. You can use the pan for the stovetop or the oven, allowing you to sear meat before slowly cooking a stew in a low oven for hours. (It's similar to the first slow cooker.)
You can use the Dutch oven instead of the large saucepan mentioned above. Also, bake bread with a highly crackly crust in the Dutch oven. They're pricey, so save the money to buy this kitchen item.
Whether it's quickly softening butter or slicing zucchini for healthy muffins, having this multi-purpose shredder at the most inconvenient moments is a blessing. Although it requires a bit of effort than a food processor, it is still a must-have item.
From grating cheese over sandwiches to carrots for salads, this thing is a life-saver! You may need to put extra effort into this must-have to prepare a delicious meal. Make sure to find the one with different surfaces so you can use it for multiple purposes in the kitchen. The best thing is, its compact design and shape make it easy to store.
Do you hate it when the kitchen gets messy while cooking? Well, this is the perfect solution. Although it may seem obvious, having different mixing bowls is essential. Glass/metal is far better than plastic because they are less porous. They will not get stained or have foul odors.
A set of large mixing bowls to make cake mixes, chop salads, and oil vegetables is something your kitchen would need. The smaller bowls resist 1 to 2 cups and are ideal for practicing mise en place, helping you to be organized and keep your kitchen clean while cooking.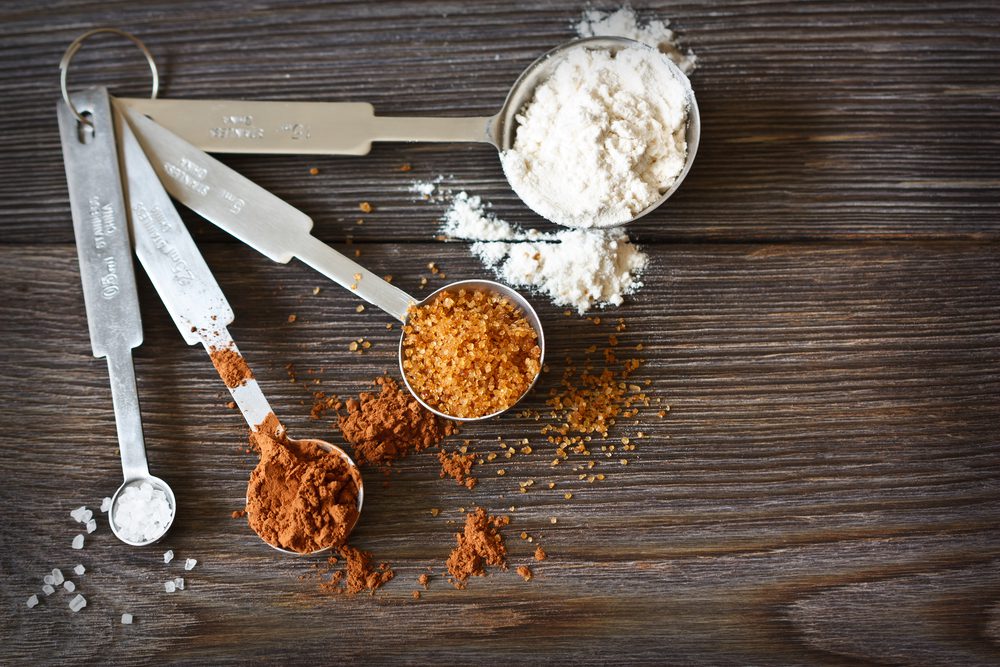 Although you like to have "eyeball" items, having measuring spoons in your kitchen means you can have exact measurements whenever needed. You can also use these spoons to scoop dried herbs and spices! Go for a collection of small measuring spoons to fit into spice jars and stick together so that no spoon will be lost!
Measuring cups are essential for bakers, but they're also helpful in regular cooking. For measuring dried ingredients and minor amounts of liquid, keep a four-piece set on hand. A 1-quart measuring cup makes measuring liquids easier and faster. You can even make vinaigrettes/sauces inside it before pouring it into your dish.
Although a colander will do for drying lettuce, a salad spinner is far more effective. Salad dressings have difficulty sticking to damp lettuce, and people have difficulty eating sloppy tacos and sandwiches. A salad spinner is a solution to your troubles because it can quickly remove water and save you money on paper towels.
This equipment can also be used to dry fresh herbs. And if your primary colander is already busy with something else, this salad spinner can help you! Don't forget to add it to your must-have list of kitchen items. You will find it very handy.
While this versatile tool is marketed as a fish-turner, it may be used for various tasks. This tool's broader base makes flipping burgers, fish, over-easy eggs, and even pancakes a breeze. The narrow, beveled edge makes it simple to slide beneath the dishes you're flipping, and the slots help drain any grease.
We cook veggies every other day, and peeling them off takes a lot of time. But not with the peeler! When you're getting your kitchen ready, make sure you have a good, sharp peeler on hand to remove vegetable peels, shave off cheese, and produce veggie ribbons.
Conclusion
If you don't want kitchen utensils to cost you an arm and a leg, make sure to go for the high-quality multi-purpose items that will last longer than your imagination. Buying every kitchen item is not the key; the secret is to go for the best quality kitchen utensils and cookware to make cooking smoother and faster.
Whether you are setting up a kitchen for the first time or modifying your kitchen, these kitchen utensils and cookware items will help you with almost everything. When buying things for your kitchen, be sure to add these must-haves to your list.
You might also like: 10 Recipe Books With Inexpensive Meals
(Visited 13 times, 1 visits today)